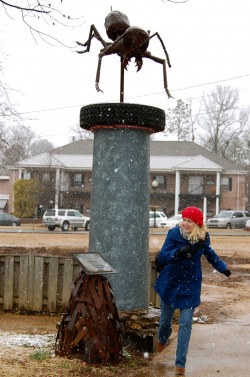 You know the moment when you realize that you're getting exactly what you want? Or the moment when all your hard work pays off? Or the moment when you are so excited that you do a happy dance in your office... and the hallway... and the secretary's office. Yeah, I totally had that the other day, and it felt great!

For the past three years, I've been working my tail off trying to get my PhD. Last year wasn't so great (getting struck by lightning, having a stalker, getting eaten alive by fire ants, and all SORTS of other issues), but I really think 2010 is going to be a great year. Anyways, back to the point of this post.. the happy dance.

Last week was a great week. First, I passed my proposal defense and got my IRB material in by the February deadline. Then, I had a surprise Valentine's Day visit from my ex-boyfriend*. Then, I got offered my dream job. It was such a fantastic week, that by the point I got the offer, I couldn't hold in my excitement anymore. The happy dance came out and small children cried. Granted, it is a little scary to see me acting so spastic, and the happy dance may be a mix between the Macarena, the tootsie roll, and Elaine from Seinfeld, and I may look like an idiot doing it… but I don't care. I'm psyched!

The reason is (and I am EXTREMELY happy to announce this) that I am the newest Assistant Professor in Strategic Communication at Oklahoma State. This is a great fit for me, and I couldn't be happier. I still have to finish the big D, but I should be coming back in the next 6 months. So, watch out, y'all. This sassy southern girl is about to come home, and I may be wearing a lot of orange.

So, out of respect to my two favorite schools, I must say:

ROLL TIDE!!! and GO POKES!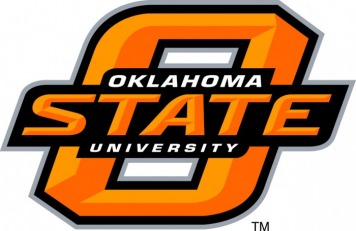 *In the space of a week, he decided he didn't have "feelings" for me, and dumped me. Um…. Okaaaaay.