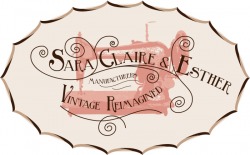 If y'all haven't checked out
Sara Claire & Esther
, (
@SaraCandEsther
) you're missing out. I've work with these girls, and everything they do is fabulous. The designers,
Aimee Mars
and
Sara Jordan
, pull inspiration from the lives of their grandmothers and incorporate vintage elements into every item. Their first season, Spring 2009, the vintage elements were men's vintage oxford shirts, the fall of that year incorporate vintage khaki and lace, and this spring it is vintage buttons. I can't wait to see what they come up with this fall.
Anyway. The beauty of them using the vintage element is that every item is unique. I LOVE being able to have one-of-a-kind items. I think it is fantastic. Granted, I'm not a movie star, but when I wear them, I kind of feel like one. Here are some pics of some of their designs:
This is your new blog post. Click here and start typing, or drag in elements from the top bar.Myself (in the SC&E Democracy dress), Aimee Mars (in her self-designed PURPLE wedding) and Sara Jordan (in a bridesmaid dress by Kay Unger)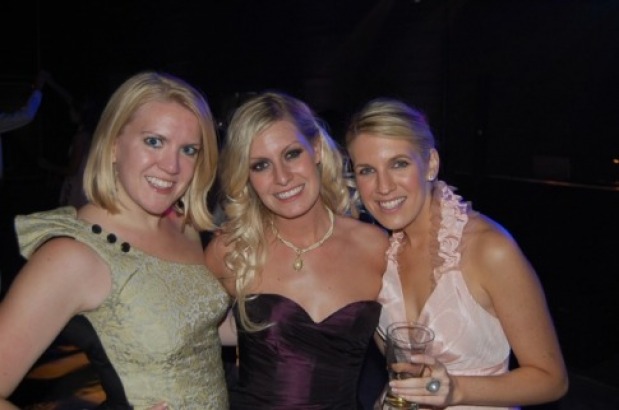 Part of my stash of SC&E clothes. Whenever I wear these, people stop me in the street to ask about them. My favorite is that red number on the bottom. Pair it with some sexy black leggings and some heels, and you're ready for a night on the town.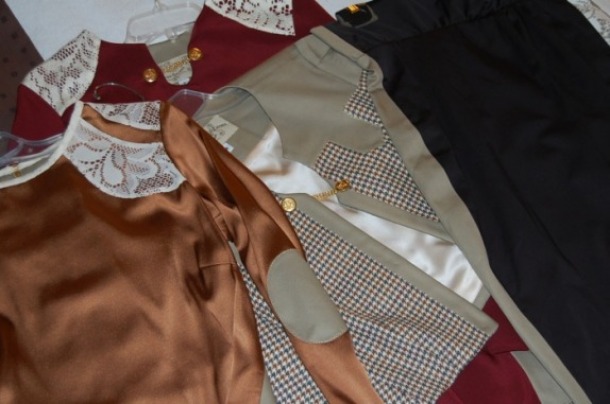 Plus, they put so much into the details of the clothing. Check out the details on the houndstooth cape. Yeah, that's gold top stitching.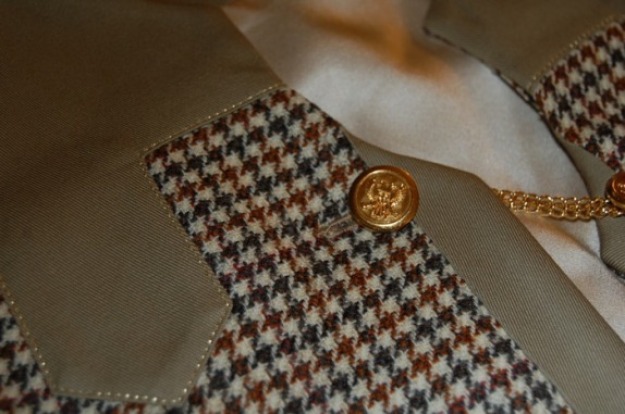 Oh, and their Spring 2010 line? FAB-U-LOUS. I can't decide which dress I want. Short, sweet and sassy, or the one that just screams "PAY ATTENTION TO ME!" Hmm.... I totally deserve one as a reward for my getting close to finishing my dissertation... right?

You wouldn't want to buy me one would you?