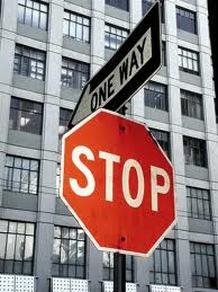 Recently, I saw a twitter post that said "Finally zeroing in on zero following. It's been a long time coming!"

The person who wrote it is a lovely individual, and has a lot of knowledge that he fleshes out to share with people. Some of his tweets are witty, some are interesting, and some are just plain funny. He has 14,000+ followers, but I'm not one of them anymore. Why?

Because he missed the point.

I get that he's trying to build himself up as a brand via social media. I understand that. It's cool. Build away. However, let me give you a free word of advice: Don't think that having a ton of followers, but not interacting w/them will get a brand anywhere. It's the human interaction that engages people and gives you credibility. And a brand that is disconnected from the human element is heading for disaster. Just ask Kenneth Cole.
Let me be clear, I'm not writing this to start a war. I'm not writing this to cause problems. I'm writing this to explain to my college students that EVERYTHING you tweet and post is part of your brand. You are your brand, and you have to stand behind what you write and say because people are listening… future employers are listening. With every tweet, with every post, you are building your brand reputation. Whenever you think about tweeting or posting something, ask yourself "Is this something I'd be okay with posting on my front door?" Because, essentially, that's what you're doing: every tweet is saved by the library of congress and connected to you. So, if you write something that makes you sound like a d-bag, it is recorded for all posterity.

The reason I'm on this soapbox is simple: Giving the impression that your brand is better than other brands, and doesn't need the two-way communication that has been established by SM is Just. Plain. Dumb. That disconnection will kill your brand.

SM has revolutionized how we communicate and interact with companies, publics, friends, and even your mom. Without that interaction, we lose the ability to truly listen to our publics. Having knowledge (& followers) is great. But without interaction, social media is just one-way communication. We've done that.

It works, just not well.