About Cynthia.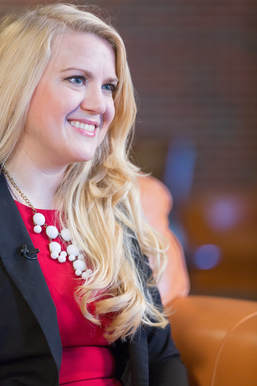 In the past, this page was formal. It was in third person. But, I've hit a point in my life that living my truth is important. So, here goes. Hi. I'm Cynthia. I'm addicted to buffalo sauce.

For 7 years, I was a professor of Strategic Communication at Oklahoma State University. I taught advertising and public relations. My research was in media effects, social media, politics and children. I loved it, and was good at it. Stupid good. But sometimes, you have to challenge yourself. So, after I got tenure, I made the decision to go back to industry. Imagine quitting a job you could hold for the rest of your life, but leaving it, selling everything you own and moving to New York City. It's a little crazy, but life is short and full of surprises. So, I took a GIANT leap of faith and went for it. I don't know what life has in store for me next; hopefully, there will be buffalo sauce.

Prior to receiving a Ph.D. in Mass Communication from the University of Alabama (2010), I got my BBA in marketing from Oklahoma Baptist University (2002), and MFA in advertising & public relations from Alabama (2005). I've worked in the marketing department of Kelly Services in Detroit, MI, as well as Jetta Corporation in Oklahoma City. At Jetta, I was charged with running the marketing department, and took on the task of rebranding and repositioning the company. I've also done A LOT of consulting with local, regional and national companies. I've helped them find patterns in data, determine best practices, plan for crisis, and develop consistent branding. But the data... oh, how I love the data.

​My adventures have taken me all over the country. So far, I've lived in New York, Iowa, Kansas, Washington, Oklahoma, and Michigan for various periods of time, but Alabama is home. Roll Tide. When I'm not working, I enjoy the great outdoors, traveling, painting, watching Alabama football and buffalo sauce.
---